Deaf cultures and Sign Languages of the world: Gabon (Gabon)
Created 10 April 2000, links updated monthly with the help of LinkAlarm.

David Bar-Tzur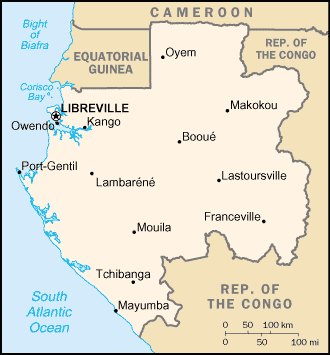 Flag: World flag database.
Map: Perry-Castañeda Library Map Collection.
For a quick, interesting resource for facts about this and other countries,
try Mystic Planet - The New Age directory of Planet Earth.
Note: A flag next to a link shows what language the website is in. If it is followed by this icon: (

), it is a video in that spoken language. If it is followed by this icon: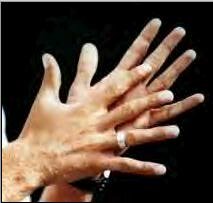 , it is in the sign language of that country. If a globe is followed by this hands icon, there is an animated text in International Gesture.

Angouono, S. (2007, Fall). Life in Gabon.

Publications and presentations by KAMEI Nobutaka.

Research interests of KAMEI Nobutaka. Studies on the Deaf communities and sign languages in Africa - Fieldwork in Cameroon and Gabon.

Surdité en Afrique. 8. GABON: École Nationale des sourds Muets, B.P.13206 Libreville

Rich, J. A workman Is worthy of his meat: Labor disputes, food and identity in Colonial Libreville 1860-1900.

Kamei, N.
(n.d.).The Birth of Langue des Signes Franco-Africaine: Creole ASL in West and Central French-speaking Africa.Langue des Signes Franco-Africaine (LSFA) is a generic term for sign languages widely used among the Deaf in French-speaking West and Central Africa with two distinctcharacteristics, loan signs from ASL and an influence based on spoken/written French. Inshort, LSFA can be defined as a generic term for creole sign languages consisting of ASL and French in Africa.

(2006, December 25). History of Deaf people and sign languages in Africa: Fieldwork in the "kingdom" derived from Andrew J. Foster. Tokyo: Akashi Shoten Co., Ltd. 月刊言語』書評で紹介 (2007年6月号) 毎日新聞全国版の書評で紹介 (2007/02/18)『アフリカのろう者と手話の歴史』刊行 (2006/12/25)