Indigenous signs for cities in South Korea (한국)

David Bar-Tzur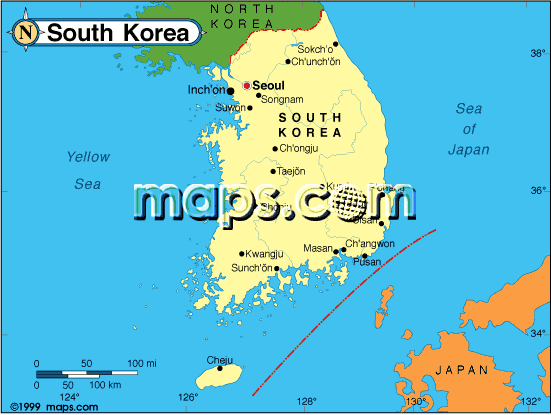 Flag: World flag database.
Map: Maps.com - "search" for country, then "Digital Map Graphics".
For a quick, interesting resource for facts about this and other countries,
try Mystic Planet - The New Age directory of Planet Earth.
---
Explanation of glossing system used
(to understand how I describe the signs in this dictionary)
Ahn yang (양 안정환)
DH [F] pulls up NDH [loose B], PO > signer by thumb + [B] strikes NDH [loose B] between thumb and index finger. To see a video of this sign, go to ¾È¾ç(An yang).
Che ju do (폐 할 돼)

Chonan (천안)

Chon buk (북쪽 촌)

Chongju (청주)

Chong-ro (정 소유주)

Chonju (전주)

Chon nam (남 촌)

Chun chon (천 촌)

Chung buk (북쪽 정)

Chung nam (정 남)

Han kang (한 강)

Inchon (인천)

Kang won do (강 원 할)

Kwangju (광주)

Kyong buk (경북 북부)

Kyong gi do (경남 위장하지)

Kyong ju (경남)

Kyong nam (경남 남)

Mah san (맣 샌프란)

Mokpo (목포)

Myung dong (명동)

Oo lung do (폐 할 돼)

Po hang (파 응답)

Pusan (부산)

Pyung yang (평 양)

Seoul (서울)

Sung nam (성 남)

Suwon (수원)

Taegu (대구)

Taejon (대전)

Ulsan (울산)

Young dung po (젊은 배설물 파)